As the decade draws to a close, I was inspired to create a personal visual annual report on the past year.
In putting this report together (which I drew on an iPad Pro) I learned that self-tracking "the quantified self" is a movement that started even before this past decade. I guess I was never an early adopter (<<shrug>>).
Most of the data presented is from 2019. I do have a couple of graphs of comparative data from 2014-2016, when I participated in a "mastermind" group, a monthly call with about four or five other creative graphic design and branding professionals, all of us running our own shops, to discuss business, kvetch about problems, offer advice and concur about lame clients. At the end of each year we would tally up our projects, clients, revenue and marketing efforts to report back to the group with transparency. Although our meetings no longer exist, I thought it would be useful to pull in these numbers since they are from the near past. 
I found that while my business shifts slightly from year to year I would not classify it as volatile. I hope to continue to have fun with this exercise each year, into the new decade, to discover what insights emerge.
As always, let me know what you think. Was there something you wish I had included? Did anything surprise you? TMI??
---
I started with a timeline of professional and personal highlights from 2019: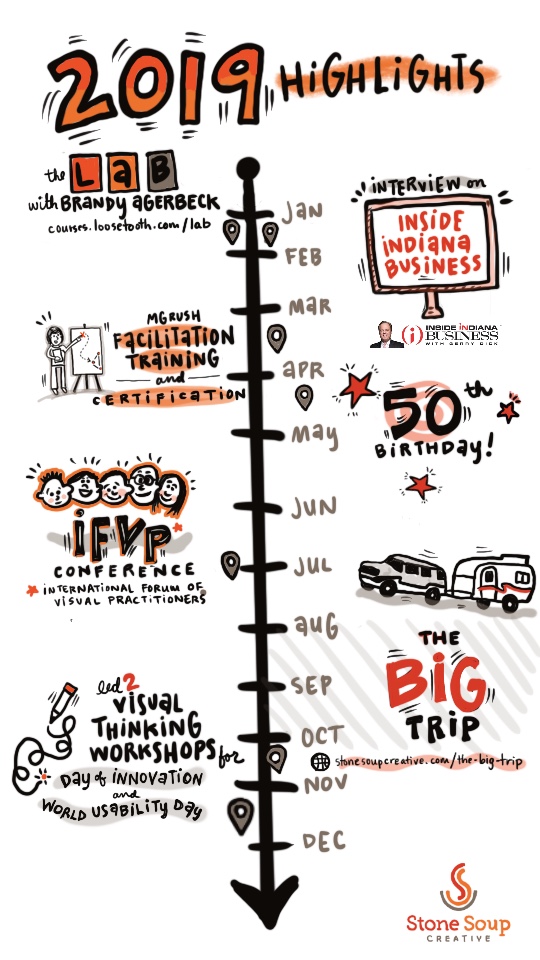 And then captured three more chunks of information: Client Work, Marketing & Self-Promotion, and Personal tidbits.
---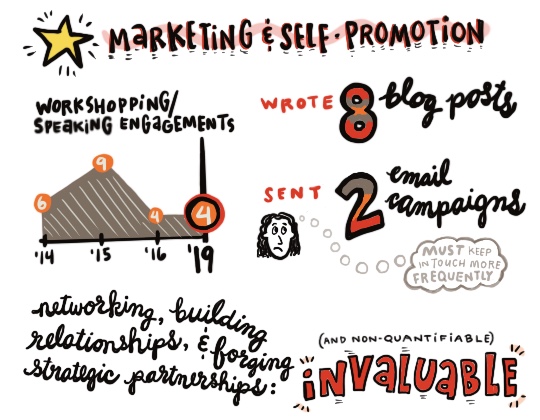 ---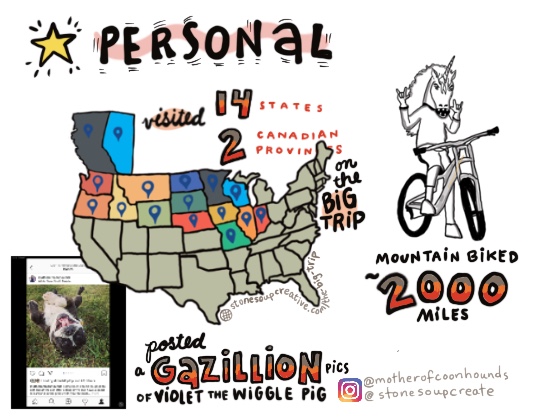 ---
[Bonus: Behind the Scenes with the Director]
Where pages of hasty brainstormed written notes morphed into these scribbly notebook sketchnotes which evolved into the final digital drawings, above.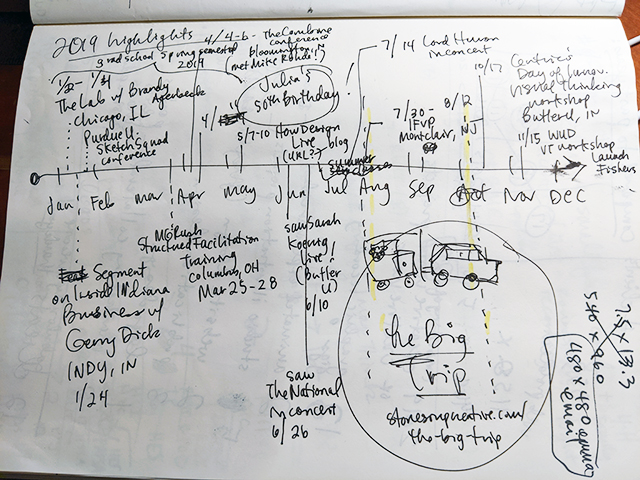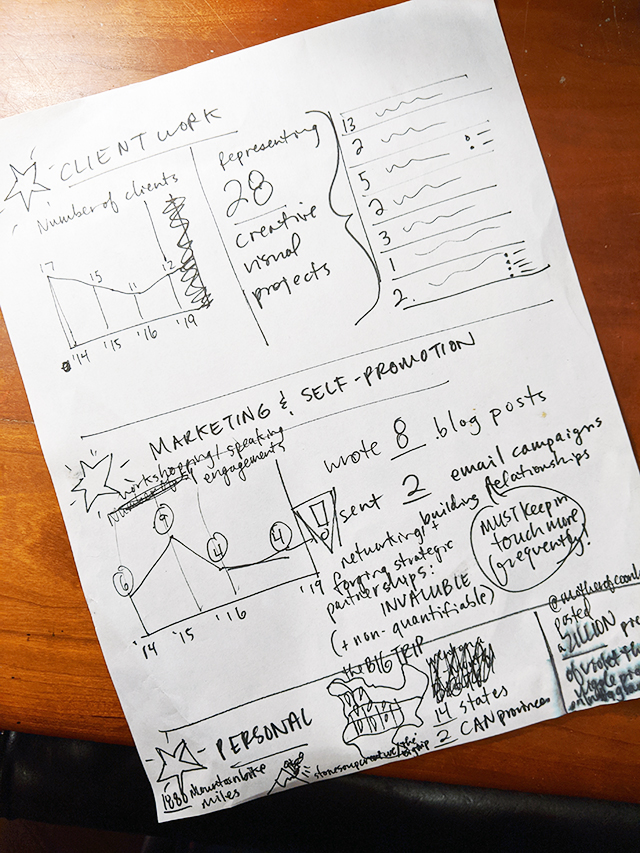 Want more on Visual Communication and Visual Thinking? Here's some related content for you.
Top Ten Doodles for Visual Communication
Drawing out concepts and ideas instead of writing down words is an effective way to communicate. Doodles are simple shapes and symbols that can be drawn in all kinds of situations. Plus it's fun, and you don't need to be an "artist" to do it.
Download the PDF