Hi! I'm Julia Reich of Stone Soup Creative. I'm a brand strategist, graphic designer and graphic recorder. I love helping people and organizations distill complex messages, brands and concepts, so they are engaging and meaningful.
Here's some of the ways we can engage:
---
Graphic Recording
Ever leave a meeting, and by the next Monday  you feel like your team's vision and energy are no longer aligned? Wish there was an inspiring way to document your team's thought journey? What if you could capture and summarize a visual representation of a workshop, presentation or event? I use my experience as a branding consultant and graphic designer to bring your discussions to life – it's called graphic recording or graphic facilitation (I've also been called a sketchnoter, live illustrator and corporate artist).
In real time, I capture and synthesize your ideas into a bold and beautiful, hand-drawn graphical record of your session.
Graphic recording is about more than just documentation, unlike taking notes or videos. What I do deepens engagement, drives shared understanding and strengthens communication.
Your team will watch their ideas and conversations come to life, ultimately creating a visual artifact that can be easily seen, understood and shared.
See how I've used graphic recording and animated whiteboard explainer videos to capture people's ideas using words, pictures and colors. ›
---
Brand Recipe
This is my full toolkit, my comprehensive branding process. I'll work closely with your team to  uncover truths about your organization – to capture your  authentic identity, something no other organization can be.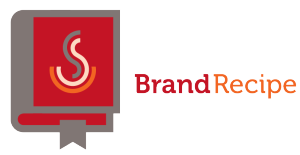 Download the free Brand Recipe e-book
---
Graphic Design
Need help bringing your brand to life? I'll use your words and data to design infographics, annual reports, websites, brand identity, fundraising campaigns, publications and other marketing collateral. I'll listen carefully to your goals and help you create engagement with your audience.
See how I've used graphic design to deploy brands ›
---
One-Day Brand Retreat
The ideal way to get everyone on the same page and launch a successful branding process, using presentations, hands-on activities and discussions. It's an intense, enjoyable, inspirational day designed as a time to get clear on the direction and vision of the brand.
---
Speaking
Add a thought-provoking, inspiring, and informational session on Visual SenseMaking,  Sketchnoting, Innovation and Visual Communication, Your Authentic Brand,  or related topics to your next event. Learn more ›
---
Want to get started?
Let's schedule a quick call
to discuss your next project or event