I spent the first week of August on a road trip with my husband visiting Land Between the Lakes National Recreation Area in western Kentucky, to go mountain biking.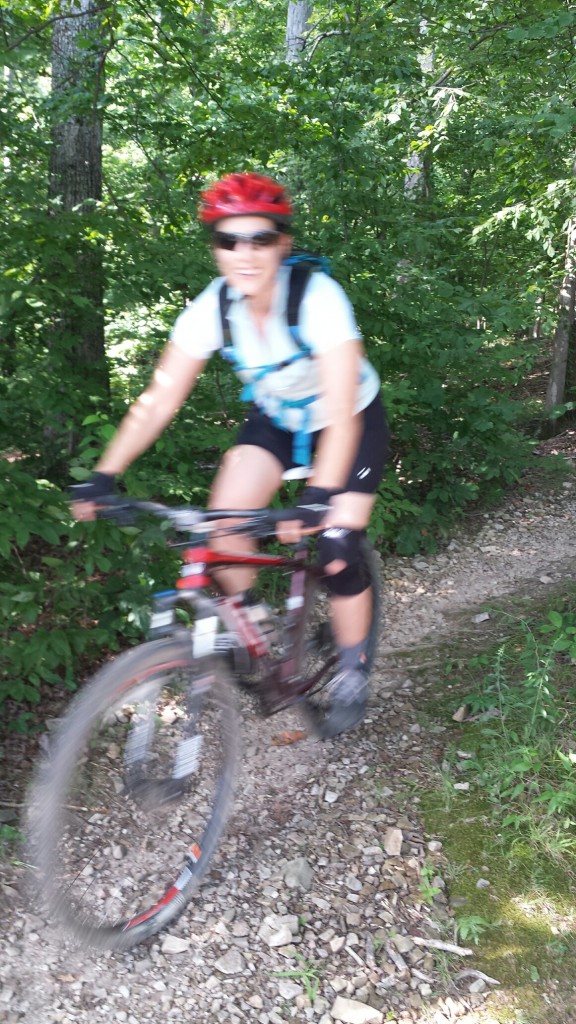 We planned one night en route near Shawnee National Forest in southern Illinois, where we booked a place to stay on Airbnb. I was immediately attracted to Jamie's description for Pleasant Hill Farm:
I am a professional chef and enjoy cooking for everyone. Gluten free breakfasts are my speciality, along with homemade pastries and desserts…We have a big garden and also support a local CSA for many organic veggies and fruits.. We have lived on our 30 acre farm for over 18 years. This private location is perfect for those who want a quiet beautiful place with amazing food all home made!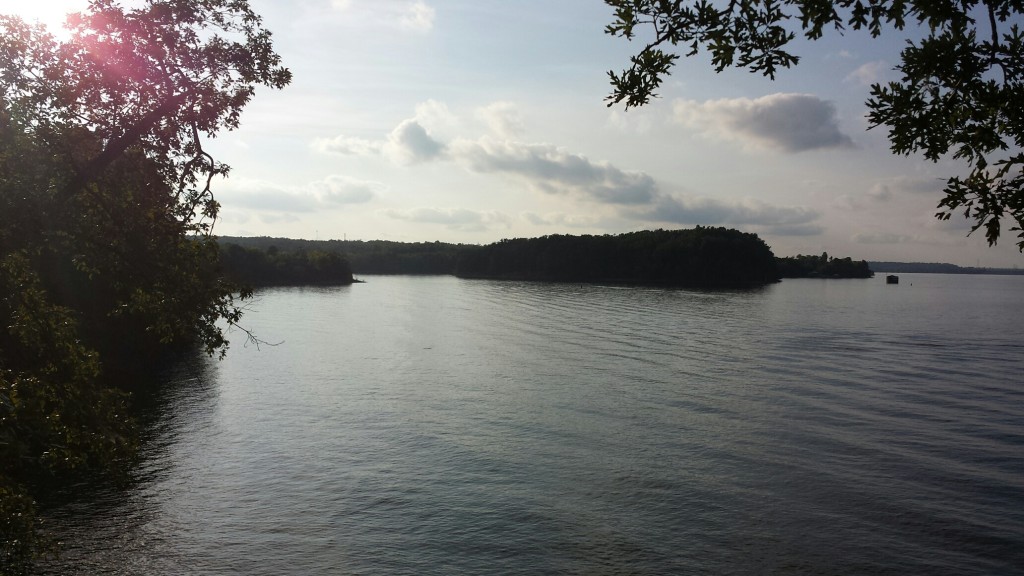 The environment was exactly as described – quiet, beautiful, pastoral. Jamie clearly enjoys cooking – she met us on the steps with homemade gluten-free chocolate-chip cookies, which was followed in succession by a nutritious dinner made from fresh ingredients (including a sauté of wild chanterelle mushrooms we harvested earlier on our afternoon hike!), then breakfast the next morning, and finally baked goods packed up for us to take along in the car when we left – all delicious and gluten-free. Dinner conversation with her and her husband was interesting and delightful, as we shared our backgrounds and histories (them: originally from CA, former Mennonites, now with an empty nest and a curiosity to meet – and cook for – adventuresome travelers from all over).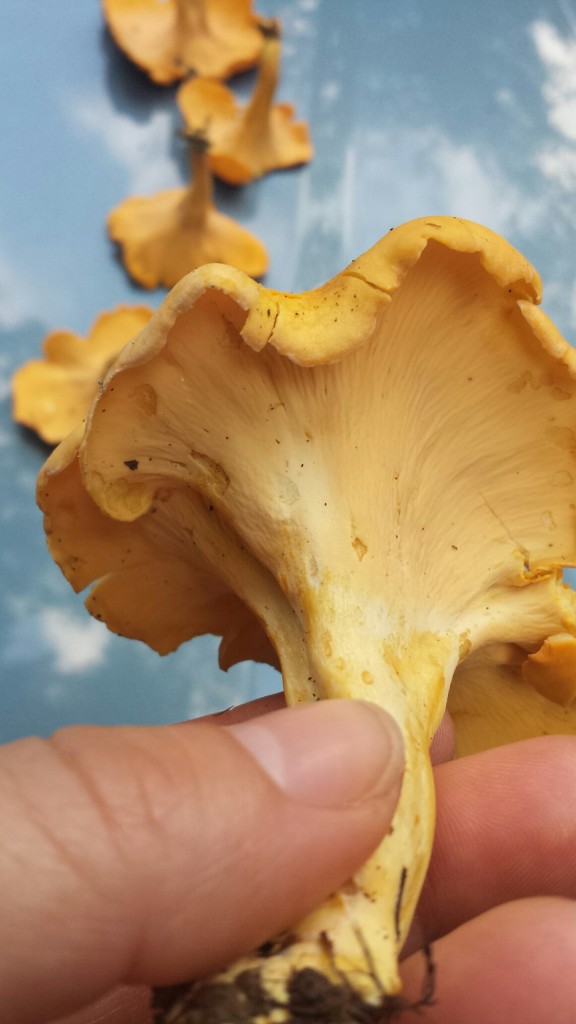 In a short amount of time we learned of each others' character and personality, and because we shared similar values, we clicked. She had a good grasp of what set her airbnb experience apart from others, and had the insight to articulate that for travelers seeking a place to stay, an experience that was perfectly in line with her description.
Organizations, like people, also have character and personality. For example, some groups are steadfast and reliable, like a regional library council I met recently. Others describe themselves as inclusive and welcoming, like this meditation center.
Charity: water, a well-known nonprofit organization that brings clean and safe drinking water to people in developing countries, is what I think of as cutting edge, audacious and innovative.
They themselves promise transparency – with the claim that 100% of all public donations directly fund water project costs, and they "prove every dollar using photos and GPS coordinates on Google Maps" – along with their stated values of integrity, respect, excellence, innovation, generosity, and passion. I believe it, because all of the brand's marketing messages and brand experiences support these promises. Spend some time on their website, watching their videos, engaging with them on social media – the brand is consistent across all touch points, and supporters know when they engage with charity: water they'll feel a sense of these values across all their channels. They feel authentically themselves.
Above all, we want our brand to be inspirational. Whether we're talking to our biggest donors or a ten-year-old campaigner, our goal is that every interaction with charity: water feels exciting and filled with possibility. We also want our brand to feel clear, in both message and design. We believe in transparency, and that applies to more than financials. It means we work hard to make sure language is understandable and visuals feel spacious. We love simplicity.
[from the charity: Water brand book]
How would you describe your organization's values – its character and personality? Would you and your colleagues agree?
Nonprofits can have as many different kinds of personalities as people – and they should be actively striving to describe themselves this way. After all, people connect with other people more effectively than people connect with organizations, so it's imperative to humanize your organization as much as possible.
Supporters want to give to an organization if they share the same values, and if they feel authentic. Programs and services are important, but it is your organization's character and personality that help it connect on a deeper level – like I did with Jamie from airbnb.
Want more on Visual Communication and Visual Thinking? Here's some related content for you.
Brand Values Worksheet
Your network should experience the organization's brand and infer from it that the organization has the character and values that it actually has. Then people can connect emotionally, which in turn builds trust and loyalty in your organization.
Download the PDF