Is there a visual learner in your life that you'd like to encourage or support? Or maybe you wish to engage a group you work with by using visuals? 
Here is a curated list of ten fun, practical and unique art supplies, tools, books, and other gift ideas for a variety of age ranges, for personal and professional use. Some are my favorites – new discoveries as well as old standbys – and others are ideas collected from my community of visual practitioners. They are listed in order from least to most expensive.
(Note: none of these are affiliate links. I stand to gain nothing by recommending these products except to share and inspire).
NEULAND MARKERS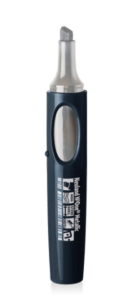 Neuland
$.90 – $5.70 ea.
BUY NOW
These ergonomic German markers are the ne plus ultra of writing instruments for professional graphic recorders like myself. They come in a range of colors, nibs and widths – from fine to extra wide, for working on a large scale – and they last forever because you can also purchase refillable inks and new nibs. 
Feeling festive? Try a metallic marker on black flip chart paper or a sketchbook with black pages (Thanks to Sam Bradd of Drawing Change for this tip!).
However, Neuland is SO MUCH MORE than markers. They offer resources and materials for trainers and presenters of all stripes, from learning tools to graphic walls. Their unique product range is truly vast, and I want to try it all.
(Note: Neuland products are not sold anywhere but on the website above.)
BULLET JOURNALS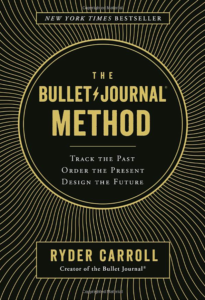 The Bullet Journal Method: Track the Past, Order the Present, Design the Future by Ryder Carroll
$11.30
BUY NOW
While bullet journaling has been around for a while, the practice has increased during the pandemic with new practitioners such as college students and WFH-ers reporting "a sense of calm and clarity, despite whatever fresh chaos [is] unfolding outside."
Although I am more of a free-form sketchnoter than a BuJu-er, I know a few people who really value the Bullet Journaling methodology. Inventor of the system and author Ryder Carroll describes it as "a mindfulness practice disguised as a productivity system. It's designed to help you organize your what while you remain mindful of your why."
In terms of materials, all you really need is a blank notebook* and pens** (recommendations for these, below); now it's up to you to turn it into your own work of art, with lists, calendars, doodles and whatnot. 
*Notebook recommendations: I'm a huge fan of Moleskine – unlined, please! – while my colleague Lauralee Hites (an actual BuJu-er) enjoys the high quality paper of those made by Archer and Olive.
**Pen recommendation: Sherrill Knezel of Meaningful Marks is a graphic recorder who chooses Pigma Micron pens: "I love the thick 08 Micron pens! They are my go-to sketchnoting pen because of the quality of line they make on the page. They make me commit ideas to paper and lean into mistakes when I make them." Also check out Neuland's fineone series, designed for drawing small stuff.
ROCKETBOOK BEACONS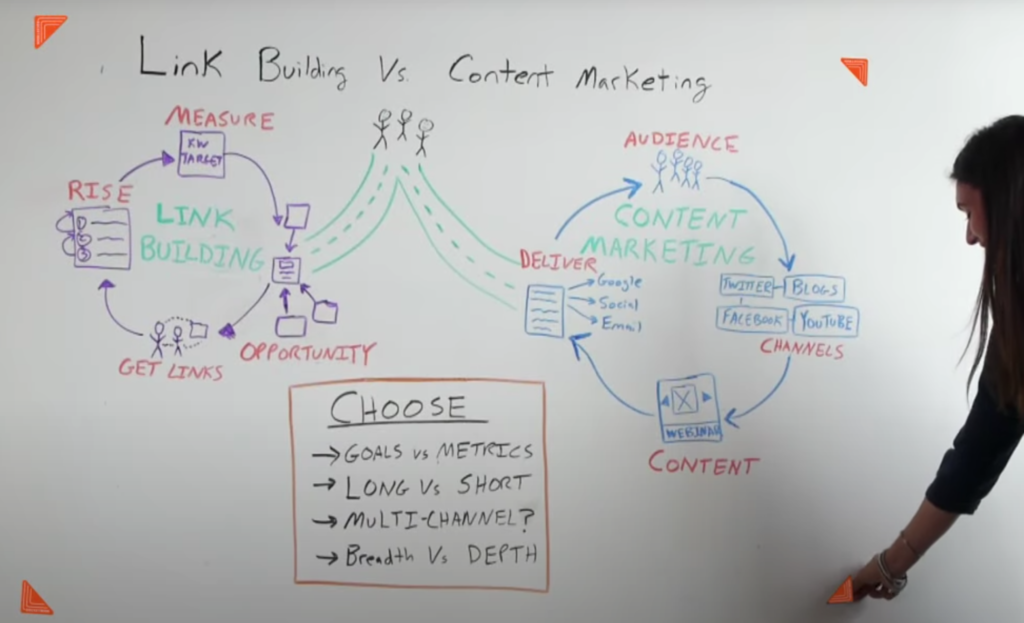 RocketBook
$15
BUY NOW
"Old whiteboards are white boring!" according to RocketBook. Their simple product consists of four sticky, re-usable triangles, or "beacons" – which you place on your whiteboard to "convert your writing surface into a smartboard by integrating with popular cloud services" using the free app on your phone. Now you'll be able to stream the image in real-time, enabling remote collaboration instead of squinting at a tiny image.
Intrigued? Watch this endearing video.
DINOSAUR PENCIL HOLDER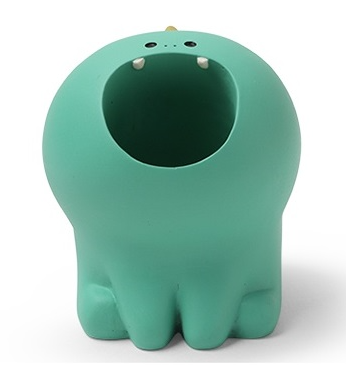 If you need a place to hold all your new fab markers, pencils and chalk, how about this cute Japanese desk accessory? (there's also a cat and a dog, but the green dino is my fave)
HAGOROMO CHALK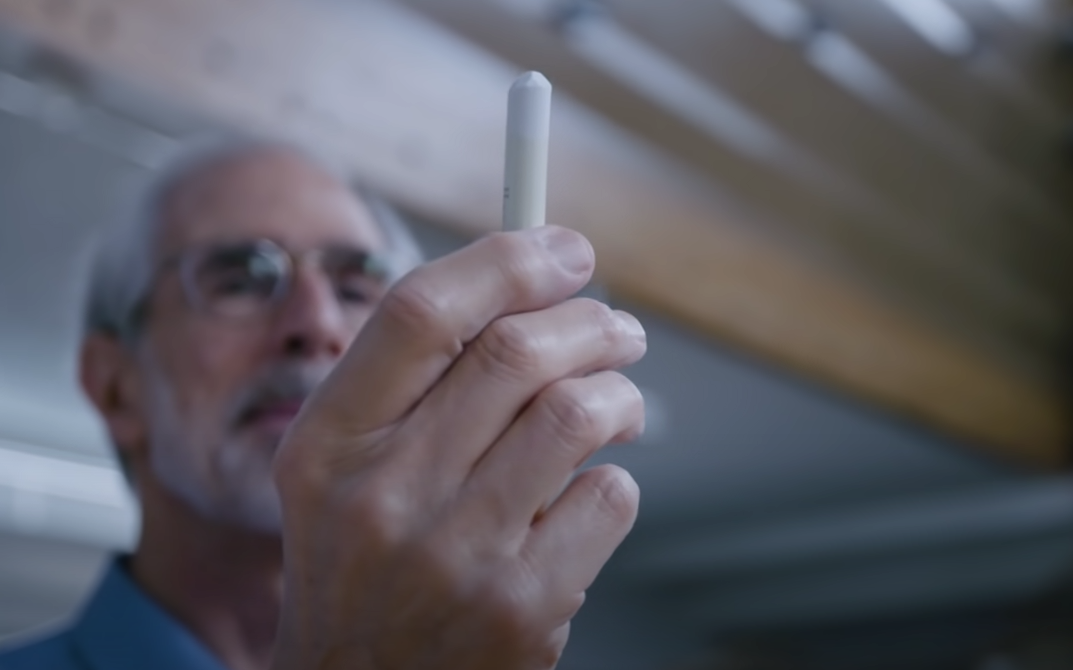 72 pieces for $22.90
BUY NOW
Are you an "elite academic"? No? Neither am I. That doesn't mean we can't still use and enjoy what the New York Times calls "the world's most famous chalk" with "an unlikely story that bridges two countries long at odds" – Japan and Korea. Now that the mathematicians have stopped hoarding it, this buttery smooth, dustless product is available for all.
BLACKWING PENCILS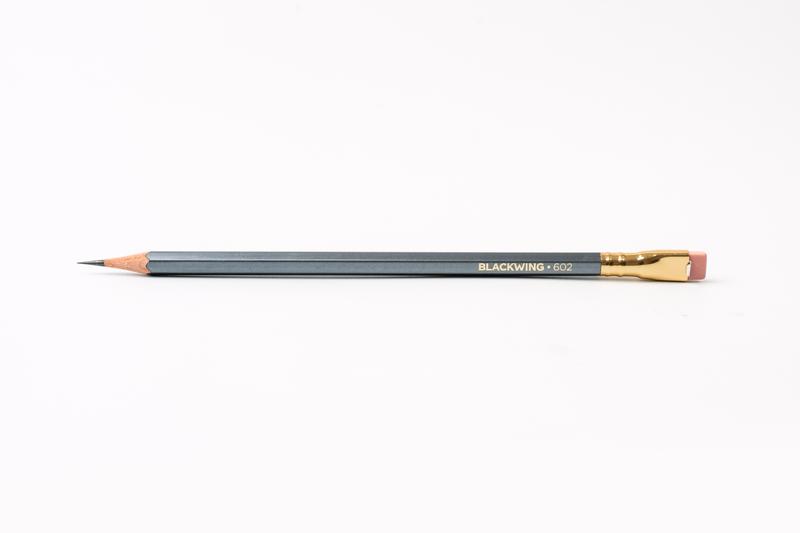 Blackwing 602
Set of 12, $24.99
BUY NOW
A pencil with a cult following? The "best pencil ever made"? High praise for a lowly writing instrument. But writers, musicians, designers, and artists especially adore the feeling of the soft lead, which contains graphite mixed with wax. My friend Luci Englert McKean, a trainer and facilitator, drew my attention to these Blackwings, saying: "We bought some of these pencils for our writer kid, and I've gotta say, they are gorgeous to write with." 
Elevation Lab Draft Table Kit for iPad Pro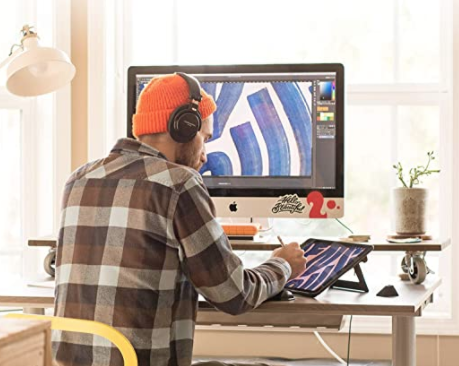 $49.95
BUY NOW
iPad artists can spend a lot of time hunched over their tablets. Here is an ergonomic, sturdy, adjustable stand that sits on your desk. It comes with a rest for your wrists, and an upright stand for your stylus.
GRAPAT MANDALA SHAPES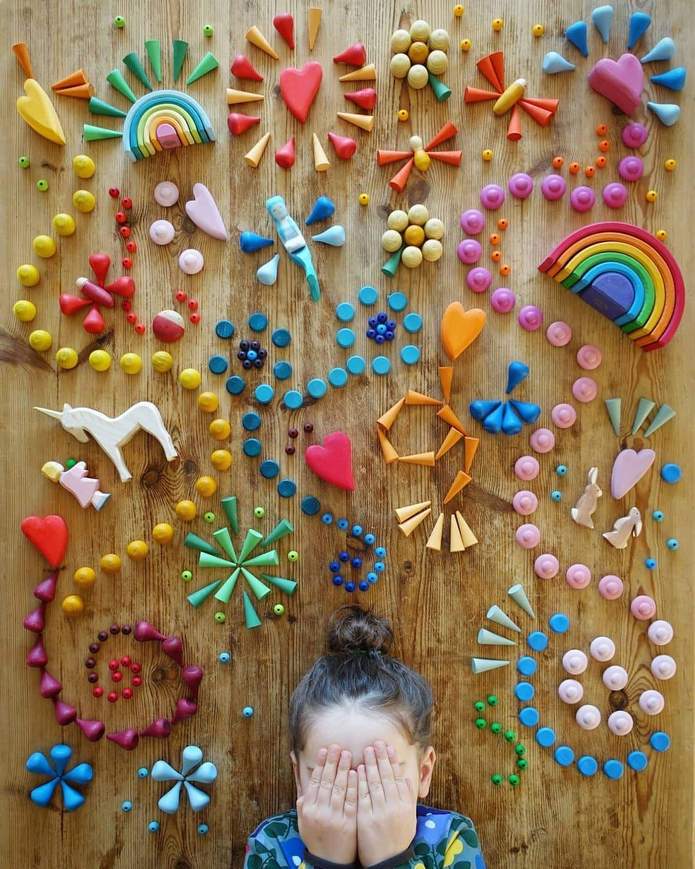 Grapat
66-piece kit, $96.71 (smaller sets available here)
BUY NOW
Grapat is a toy maker in Spain. This wonderful little company is all about free, unstructured play with high quality wooden materials. I don't even have kids but my inner child is in love with these beautiful, little, colorful pieces that are "designed to create a unique sensory experience… you can create beautiful mandala designs which encourage the development of fine motor skills." If I had had these when I was little I would've spent hours in creative play, arranging different designs.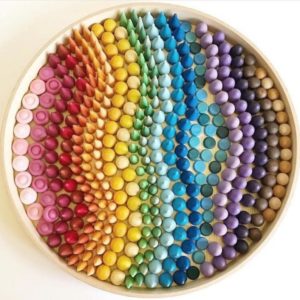 THE AGERBECK METHOD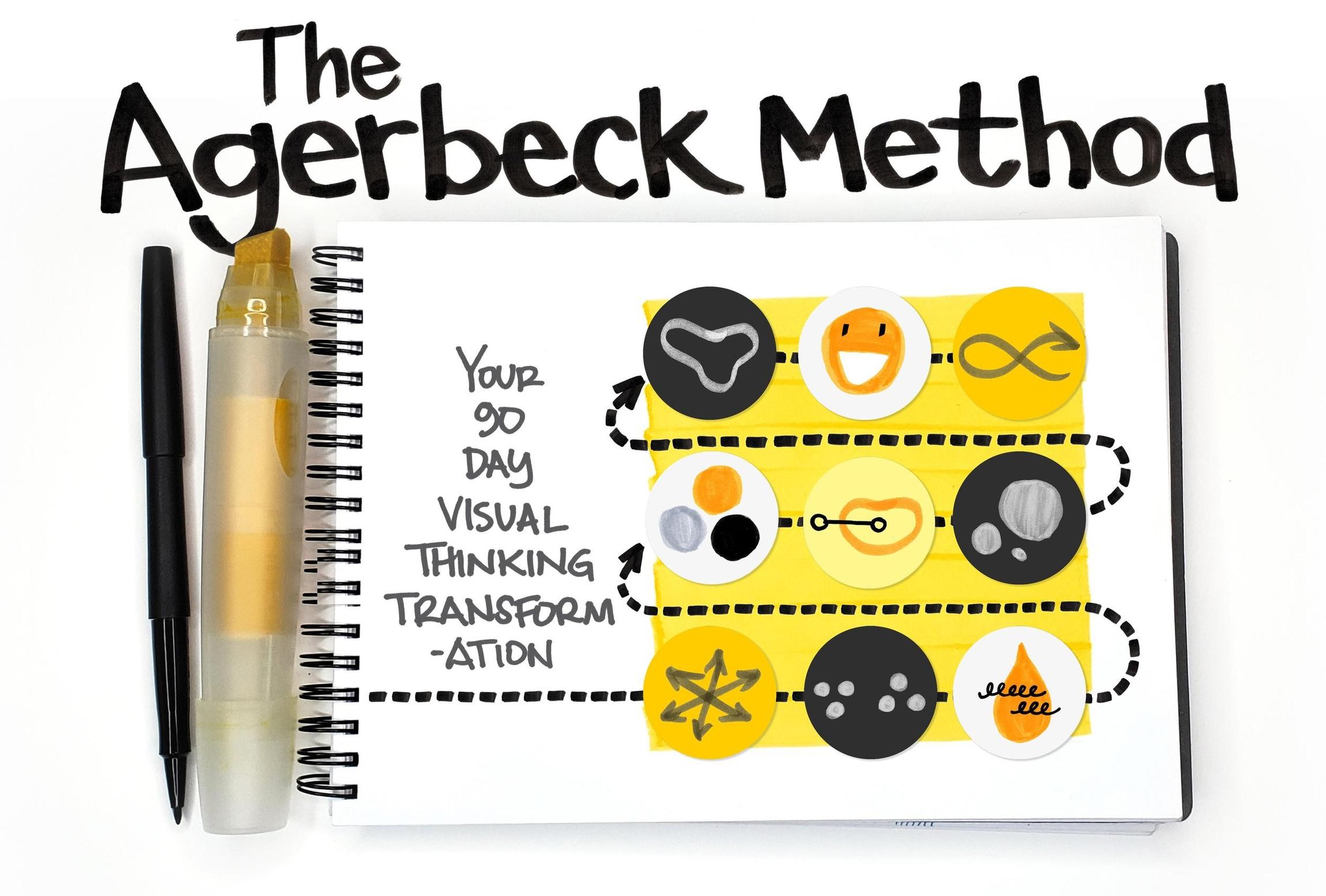 Loosetooth.com
$597
BUY NOW
This is THE online course for visual thinking, and the companion course to Brandy Agerbeck's wonderful book, The Idea Shapers. Whether you are new to the field or a seasoned professional, there is so much here to sink your teeth into. While you're on the site, check out the many other classes and books available for visual learners.
VIBE INTERACTIVE DIGITAL WHITEBOARD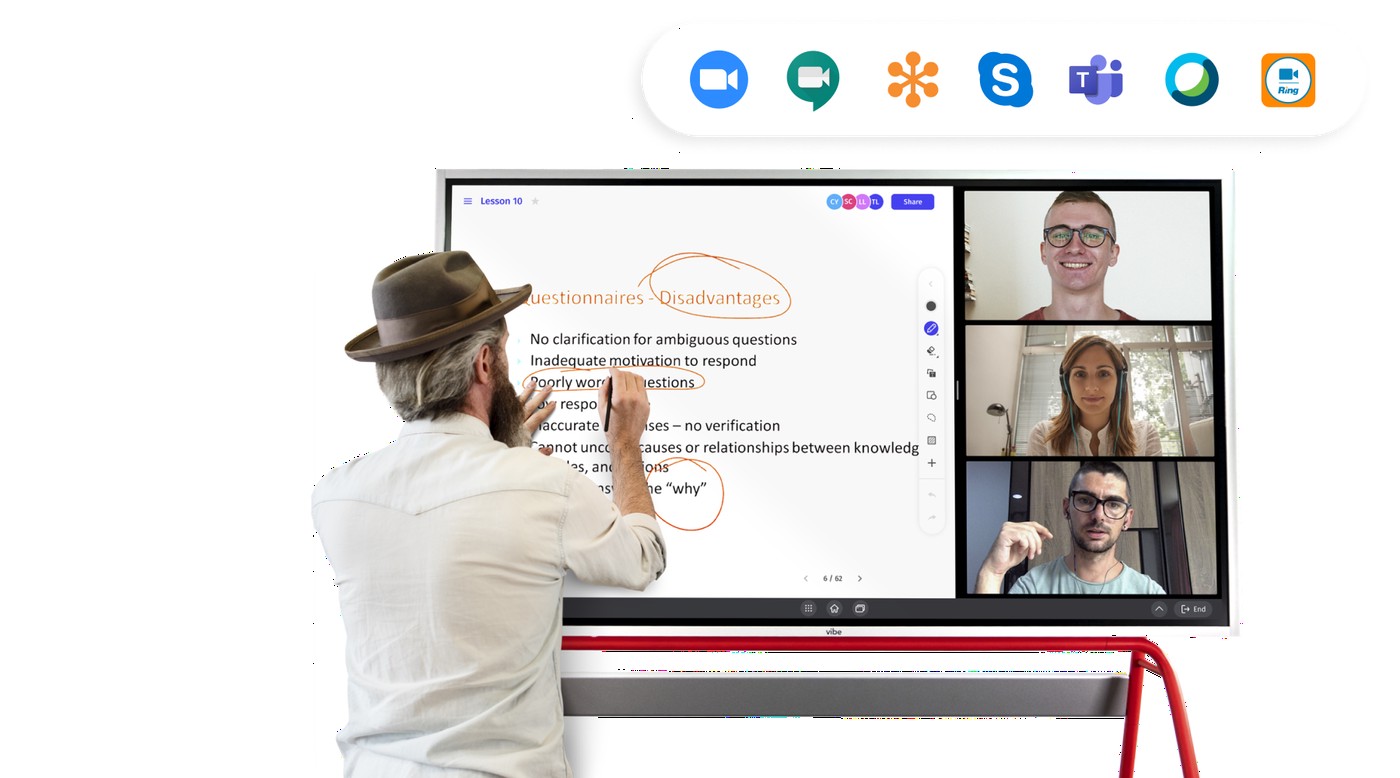 Are you a facilitator looking to increase engagement amongst virtual-meeting-weary groups? 
Lauralee Hites, founder of the organization development consulting firm Stratavize says, "I spent months researching ways to improve the virtual experience for my clients that like to think through ideas by drawing and writing them out on paper. However, with our limited ability to get together I had to find new ways for us to work together visually. Having this large, 55", touchscreen allows me to draw out ideas while clients collaborate on the same board." 
Perhaps the best part: You can join a zoom or other video conferencing call with the Vibe and share the whiteboard screen in real time. Participants collaborate by commenting, sharing files, making notes, conceptualizing, and designing.
---
Is there anything you'd include in this gift guide? Let me know, and I can keep an offline list to share in the future.
And if you purchase any of these products, let me know how it turns out! I'd love to have feedback.