Do you sometimes feel your nonprofit is having an identity crisis – like one of your programs or events is more well-known than the organization itself?
If the public recognizes the event or program, but not the organization that has worked so hard to make it a familiar success, this can be a problem — that is, if partners, donors and other stakeholders don't understand the full value your group brings to the community.
It can be helpful to look at this challenge through the lens of brand architecture – the hierarchy of brands within an organizational entity. Here are two important questions to ask:
1. Who's under the roof?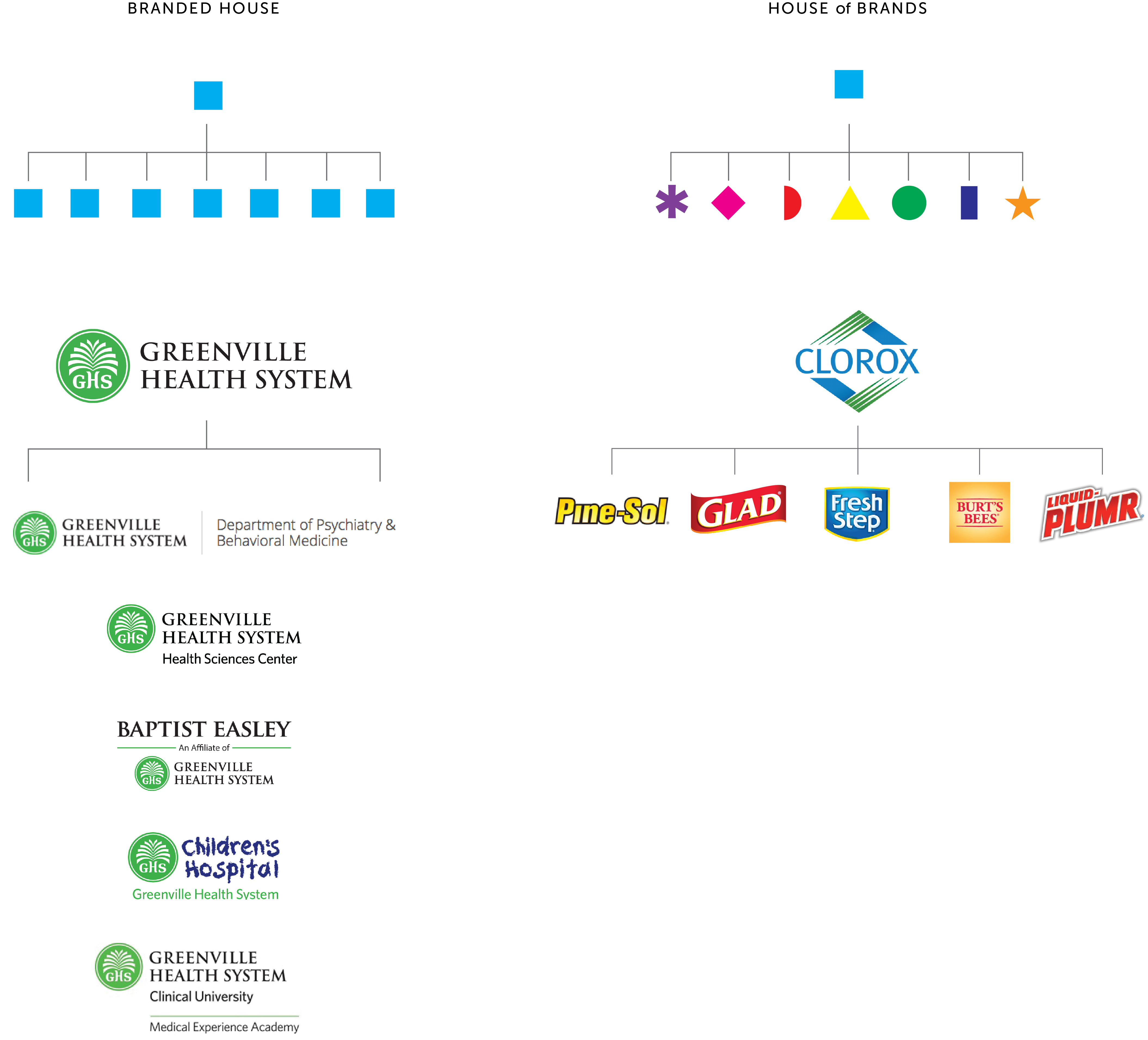 There are two main brand architecture structures: a Branded House and a House of Brands. Both feature a master brand and sub-brands. Does one structure or the other best describe your organization?
A group can have one or more programs, services, sites or events that are considered sub-brands to the master brand. The Leukemia & Lymphoma Society's well-known fundraising cycling event Team in Training is a good example of a sub-brand.
But here's the tricky part. In the public's mind, are the sub-brands clearly affiliated with the master brand? Team In Training's link to the Leukemia & Lymphoma Society is distinct. But what if you didn't know that? What if 'America's most beautiful bike ride' seemed to be a unique entity, operating independently?
Without strategic direction, it's not uncommon for an organization to veer into House of Brands land. This is a mistake, since – unless you have unlimited resources – it takes more time, effort and money to market and communicate sub-brands in addition to a master brand.
While some groups may have sub-brands that have marketing needs similar to for-profit products, many nonprofits would be better off as a Branded House. You can still lay claim to sub-brands, they just need to be clearly identified within your brand architecture as offshoots of the master brand – as with the Greenville Health System example above.
However, be aware: if you're shifting from being a House of Brands to a Branded House, it will take effort to establish, communicate and reinforce the new brand structure, and the master brand must be a strong one.
Using visuals and language that connect the master and sub-brand is critical, such as the March of Dimes March for Babies.
TWO STORIES
Here's a couple of examples of nonprofits who were having an identity crisis, and how they used brand architecture to arrive at different solutions.
Ex. 1: GrowNYC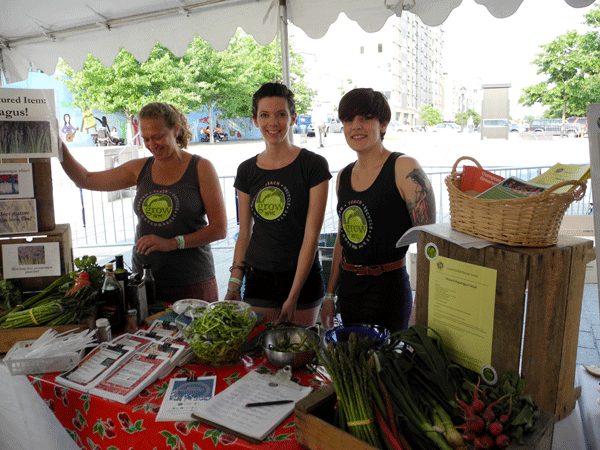 The Union Square Greenmarket is the largest and most successful open-air farmers market in the country. It is a New York City icon, but people weren't aware that this was a program of the 40-year-old Council on the Environment of NYC (CENYC – pronounced "scenic").
"CENYC? What's that?" would be the response of most New Yorkers when asked about the Council. As a result, CENYC lost opportunities to fundraise and otherwise engage people in its programs, many of whom didn't grasp the full scope of the organization's work.
To address this need, the Council decided to undertake an initiative to re-name and re-brand the organization for greater recognition by New Yorkers. GrowNYC was proposed as the new name for the organization, and Stone Soup Creative worked with them to design a new visual identity, one that was simple, memorable, impactful and well-executed.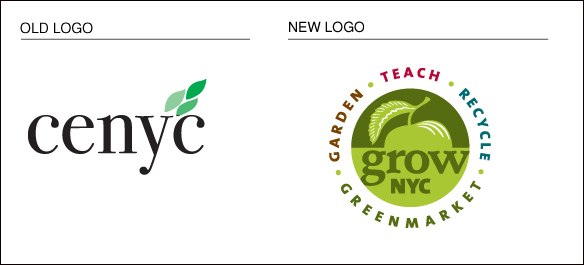 When asked about the change, GrowNYC's Development and Communications Coordinator said:
"In the past, when a writer was reporting on the Greenmarket they would never have mentioned "Council on the Environment of New York City." Today, we see "GrowNYC's Greenmarket program" much more often. We have appeared in the media more frequently than in the past and I can't help but think that our name and mission are much more visible and understood, thanks to a concise logo/ name, and therefore folks latch unto us and are intrigued by our work enough to cover it."
Changing their name and developing a new logo helped the public more strongly identify with GrowNYC, the parent organization.
Ex. 2: ScottCountyHistory.org at the Stans Museum
The Minnesota-based Scott County Historical Society's most recognizable physical asset is the Stans Museum. The public easily recognized the museum, but not the historical society that runs it.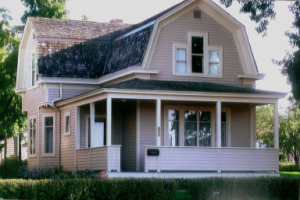 Designer Sharon Meyer worked with them to become ScottCountyHistory.org at the Stans Museum. Now the museum is recognized in context of the larger historical society. It's a more subtle, unified Branded House.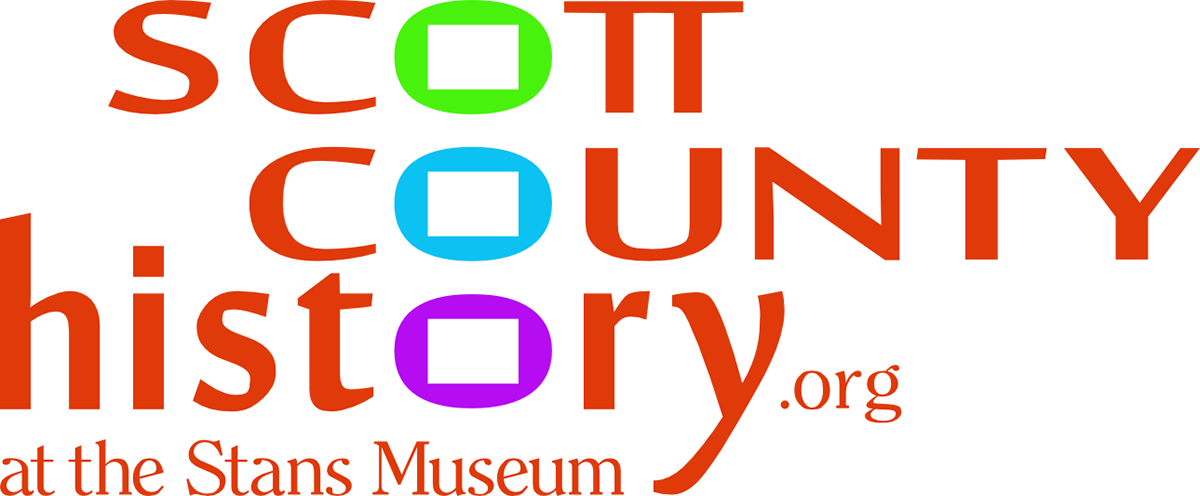 [Design credit: Sharon Meyer of curiousworks]
---
Related questions to ask:
Is there a need for both a master and a sub-brand? Where should awareness be focused? [CLICK TO TWEET]
If a new brand hierarchy is needed, do you feel confident awareness can be transferred from a House of Brands to a Branded House? [CLICK TWO TWEET]
Do you have the capacity to support sub-brands? How will communications for those sub-brands be handled?
---
2. What is your business model?
In other words, make sure the structure of your nonprofit is aligned with your mission. [CLICK TO TWEET]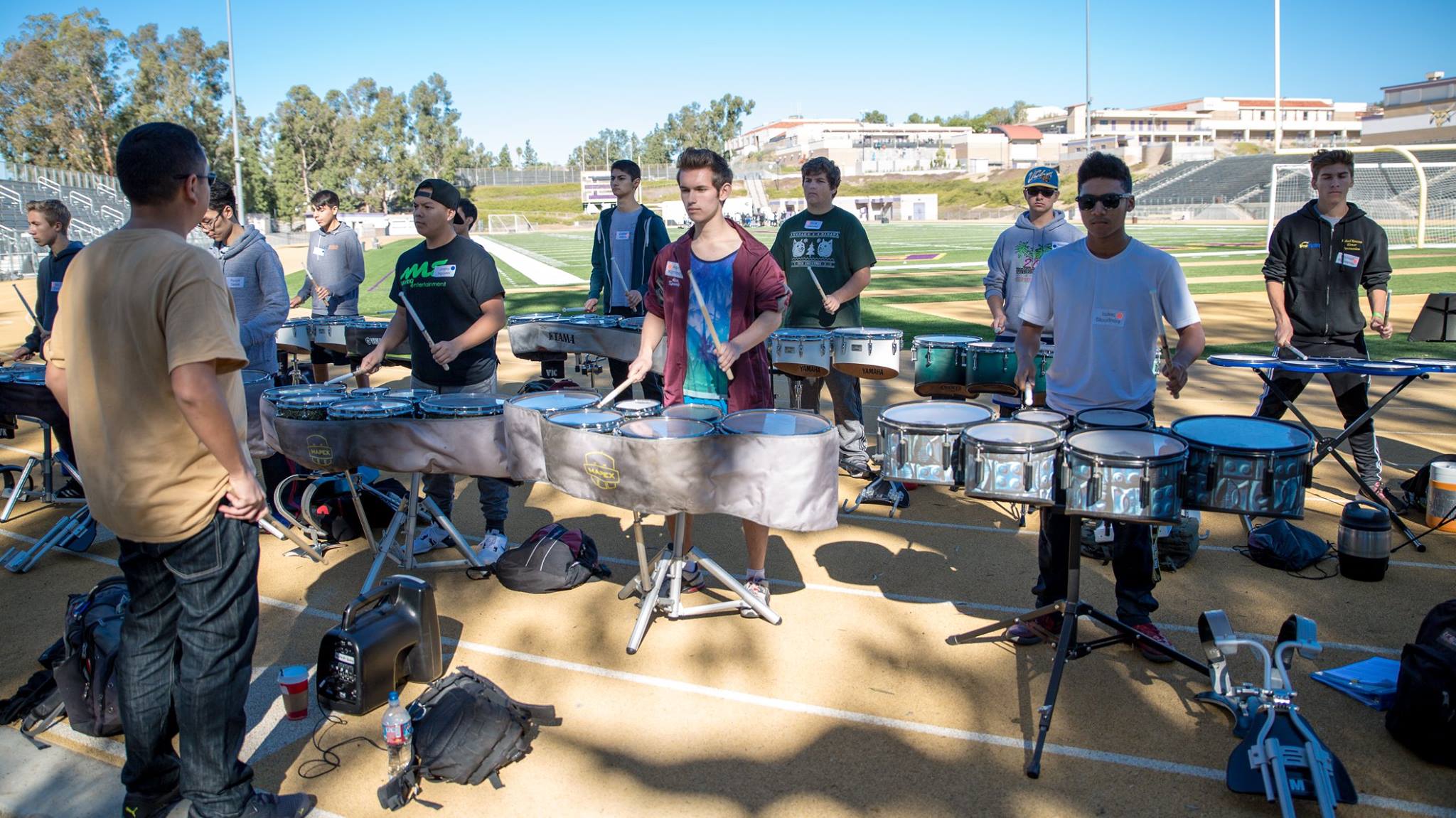 For example, Pacific Crest Youth Arts Organization originated 20 years ago. Their structure at that time was fairly traditional – they had a few main performing arts programs, and these programs were supported by operations and fundraising.
One of the programs is a drum and bugle corps that produces a field show with over a hundred teenagers that tours and competes on a national stage. For many years Pacific Crest felt they wanted to be more than this, to offer a battery of performing arts education programs for youth.
But as time went on, they began to notice they spent nearly all their time working on the drum corps. Through a discovery process that included alumni, student, parent and volunteer interviews, they confirmed a gap in the public's perception of their brand: most people thought of the group not as a generalized youth arts organization but specifically as a drum and bugle corps. That was when the magic happened – when their mission as a youth arts organization was most apparent.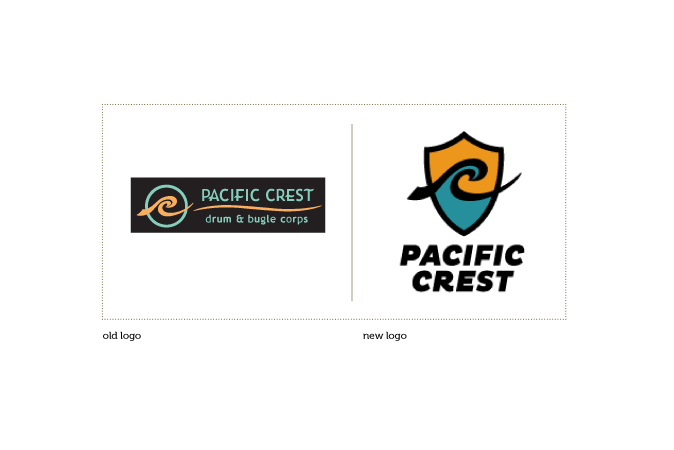 Pacific Crest Youth Arts Organization made a decision to become, simply, Pacific Crest. They determined the drum corps was not what they do do, but how they do it, in order to fulfill their mission as a youth arts organization. They were honest with themselves and brave enough to change their business model to avoid further brand confusion. Like all nonprofits, they needed to get to the real purpose of what they do, why it matters and who they are.
---
Related questions to ask:
Does our business model now reflect who we are now? Has it changed over time?
What is our mission? If we focus on our one big program/service/event, will we still be achieving the real purpose of what we do and why it matters?
Where does our funding come from? If we change our structure, will it have legal or fiscal ramifications?
---
Is your nonprofit a Branded House or a House of Brands? Would your image be improved if you made a structural shift? [CLICK TO TWEET] Can you think of a situation where a nonprofit should have a sub-brand operating independently from the master brand, like a consumer product? Let me know in the comments!
---
Stone Soup Creative helps solve branding problems.
If your group is having a hard time getting the message out about who you are and what you do, Stone Soup can help. Simply give us a call (212-721-9764) or complete our contact form to see what we can cook up together. We look forward to speaking with you!
Want more on Visual Communication and Visual Thinking? Here's some related content for you.
Brand Recipe E-Book
Take charge of your brand and achieve your marketing goals!
Stone Soup Creative will help you:
Take control of your brand
Stand out more in peoples' minds
Gain supporters' trust (and money)
Make your marketing efforts more effective
Download the PDF