"Making an engaging presentation is hard. We forget to Show & Tell." – Dan Roam, author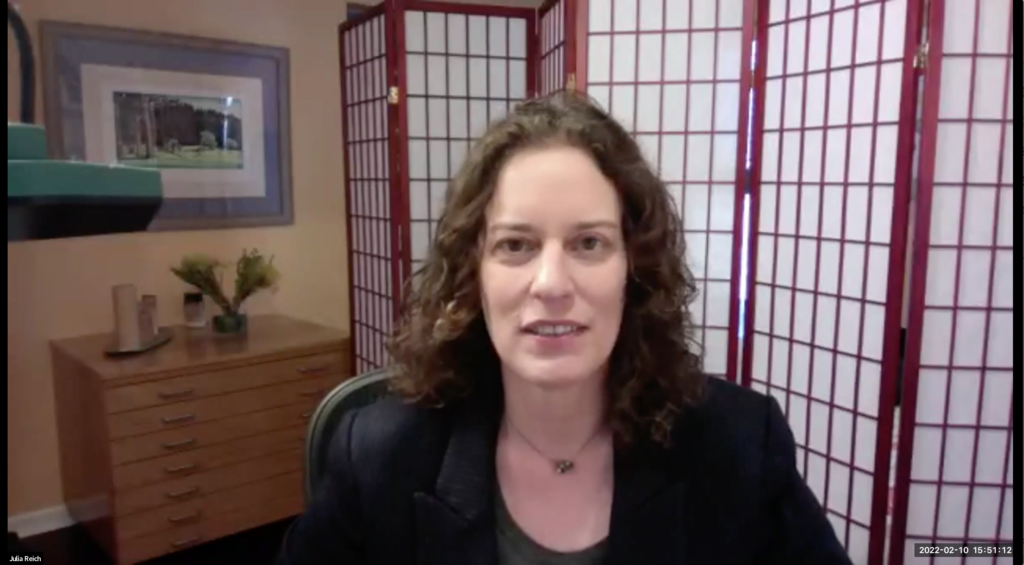 I was recently invited to be a guest speaker for a monthly call for a group of engineering educators working in higher ed, who will all be presenting research posters at an upcoming in-person conference. I was asked to help them think beyond the typical academic poster presentation – which is usually pretty boring, let's face it – and instead, show them how to think about drafting a compelling storyline, and then bring it to life by adding visuals.
---
I had some experience with this, having drawn a "sketchnote-style" poster for this same conference in 2021 (which was online at that point).
---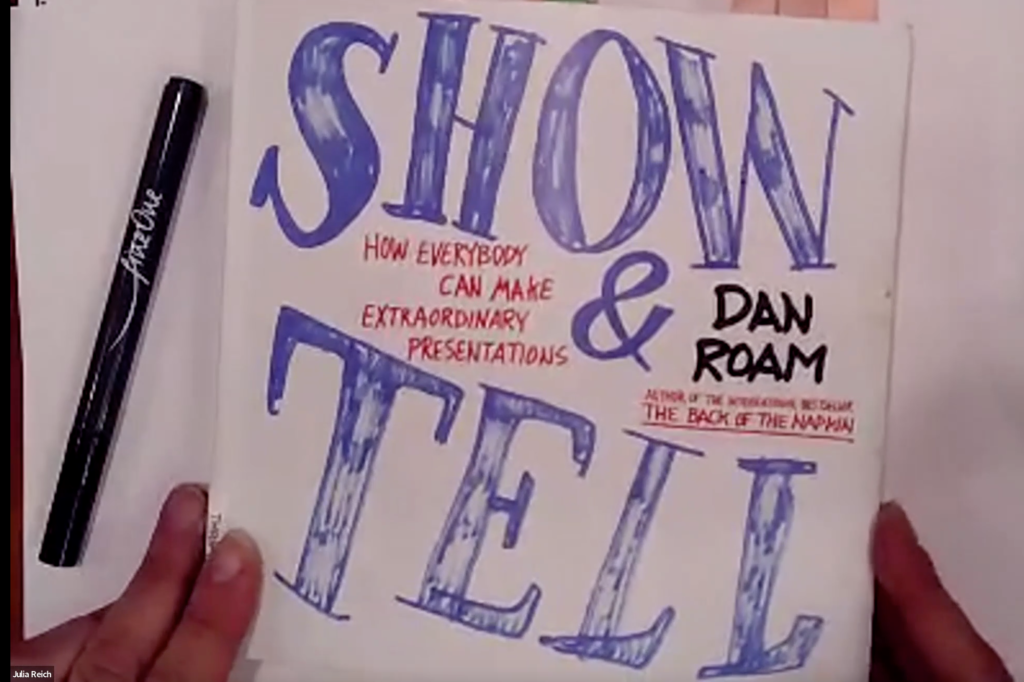 I had been reading Dan Roam's excellent book Show & Tell and author of The Back of the Napkin, and thought it was the perfect model to share.
---
He says there are three rules to Show & Tell:
Lead with the truth and the heart will follow
Lead with a story and understanding will follow
Lead with the eye and the mind will follow
---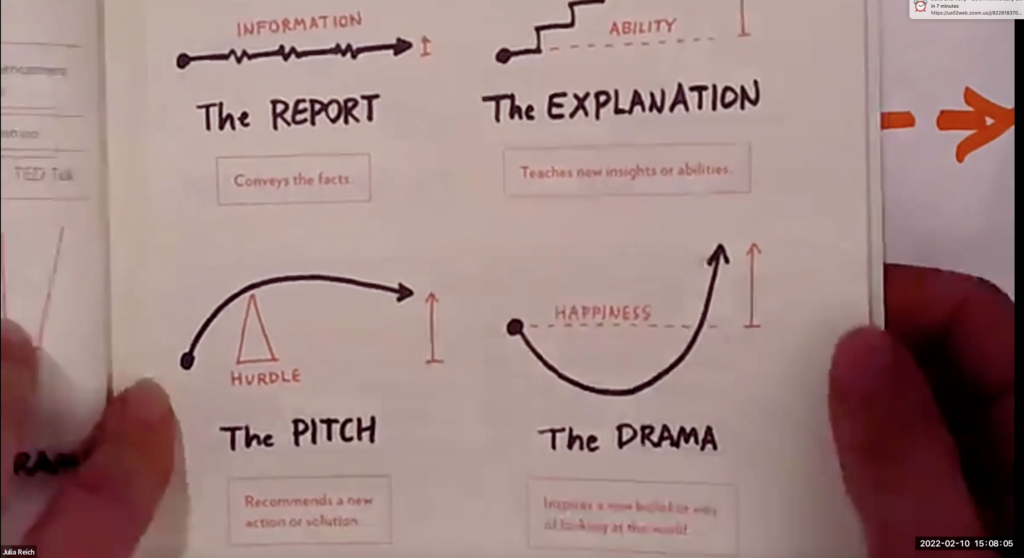 And that 100% of all presentations can be made with just 4 different types of storylines:
The Report
The Explanation
The Pitch
The Drama
For our engineering educators who will be making an academic poster presentation, their storyline is best suited to an Explanation presentation, which teaches new insights or abilities, goes beyond merely conveying facts (as in The Report), but is not as involved as The Pitch or The Drama.
---
There are three questions you can ask yourself as you complete the presentation:
Did we tell a true story?
Did we change our audience's knowledge or ability?
Is the new ability straightforward enough to practice and practical enough to apply?
---
Think of your poster presentation as a staircase, lifting the audience to a new level of understanding or ability. We start at the base, providing the lay of the land. Each step is small, like a checkpoint, taking us up to a new level. When we reach the top, we have reached our destination, in this case: a new ability or new knowledge.
---
How do we do this? He presents a cognition model called "6-Mode Thinking", and says we can use a roadmap to break almost any idea, problem, or story into six different yet complementary "modes" of information:
Who and what are we talking about?
Where are they located?
When do they occur?
How much is there?
How do they interact?
Why is this so?
---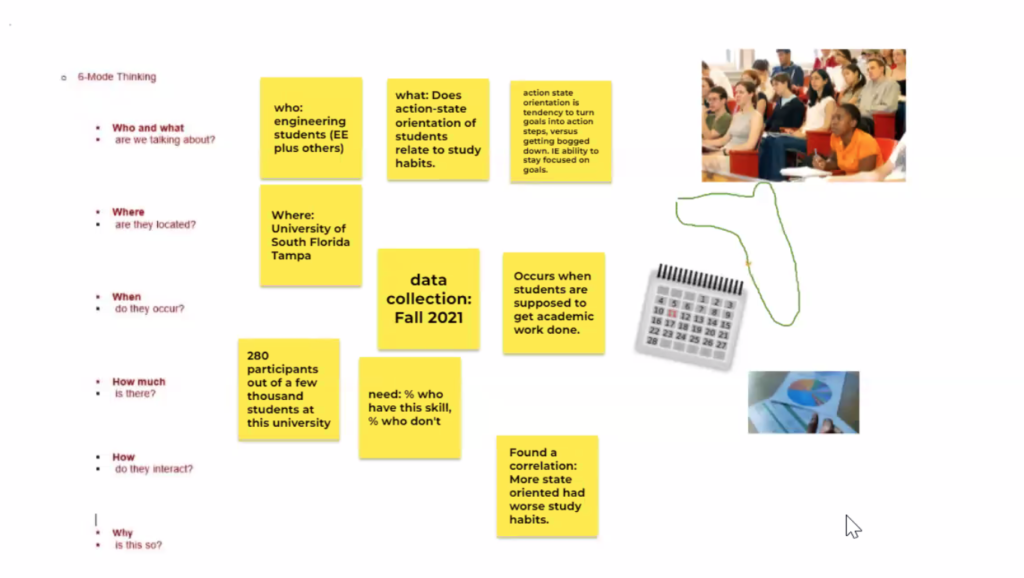 Then it was their turn. Participants broke out into groups, each assigned to a jamboard, to start crafting a written storyline for an Explanation-type presentation, based on this 6-Mode Thinking model. We had a report back from each group.
---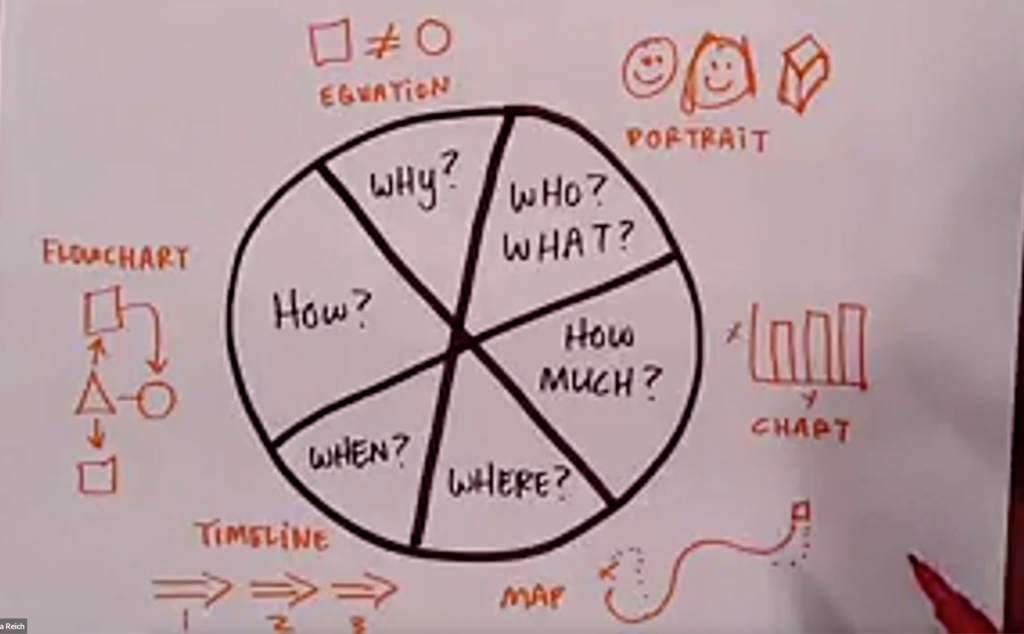 Next, to bring our storylines to visual life, we can add simple pictures:
Dan Roam uses this picture pie to translate what we say into what we show:
Equation
Portrait
Chart
Map
Timeline
Flowchart
In essence, translating our verbal ideas into their corresponding visual representations.
---
Then it was their turn again. I asked them to break into their groups, and start to assign visuals to their storylines by starting at the top with their Who and What and then working their way around the picture pie, drawing step by step. By the time they return to the top of the pie, they'll have every picture they need for their presentation. 
---
Study Guide!
• What kinds of presentations are you most drawn to? How do they engage your attention?
• Will 6-mode thinking help you develop a storyline?
• Will you consider using visuals in this way for a poster presentation?