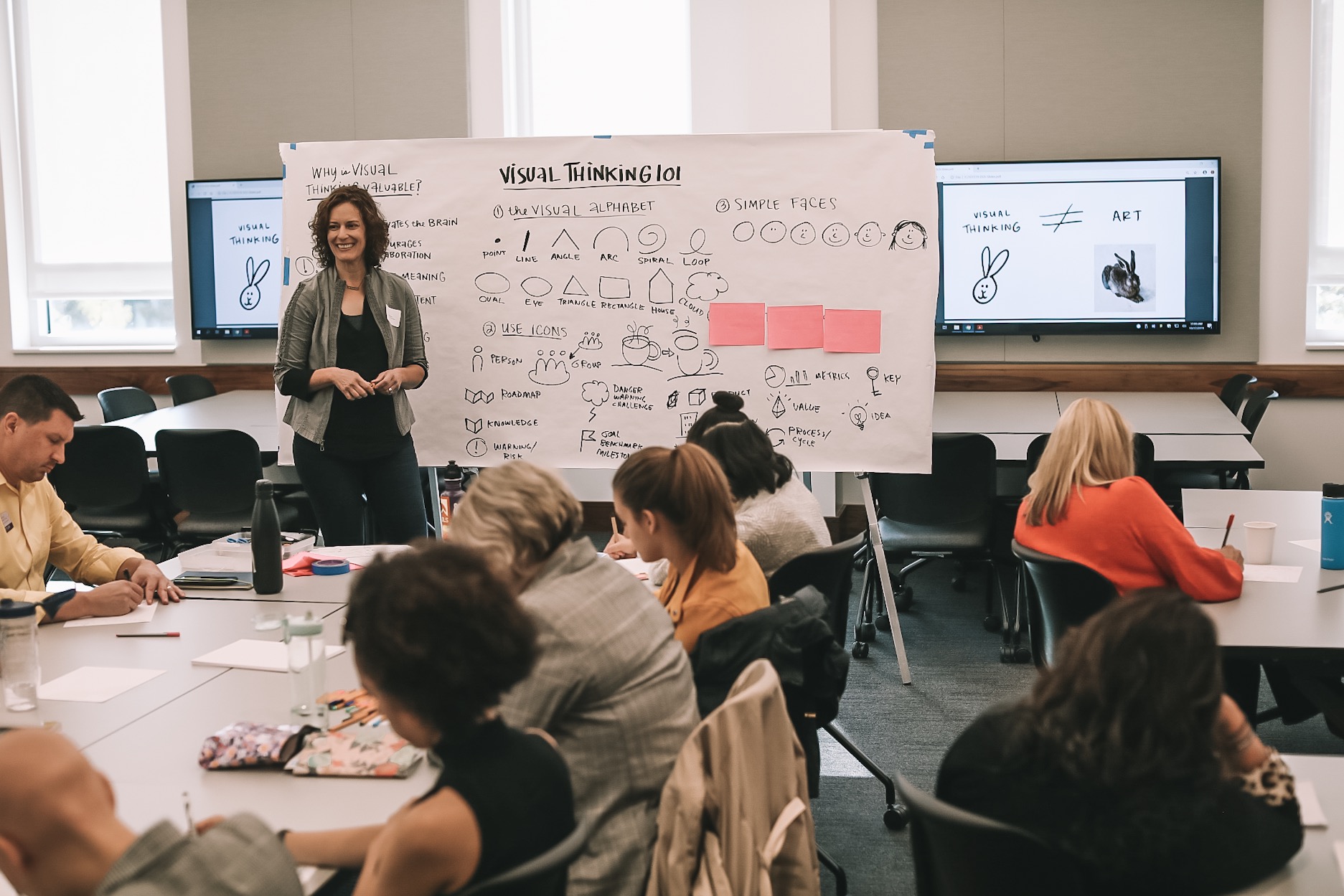 In 2019 I had the pleasure of leading a workshop at the Day of Innovation at Butler University, Indiana's full day innovation event that brings together leaders and practitioners from all sectors and backgrounds, hosted by Centric Indiana. The conference theme was The Power of Together: Diversity, Inclusion, Collaboration and Team Building for Innovation.
It was in keeping with this theme that I developed and delivered  Visual Thinking Strategies for Change, as I believe visual thinking has the power to move individuals, groups and organizations forward. It is a proven method of clarifying an idea by creating a shared understanding through the use of images.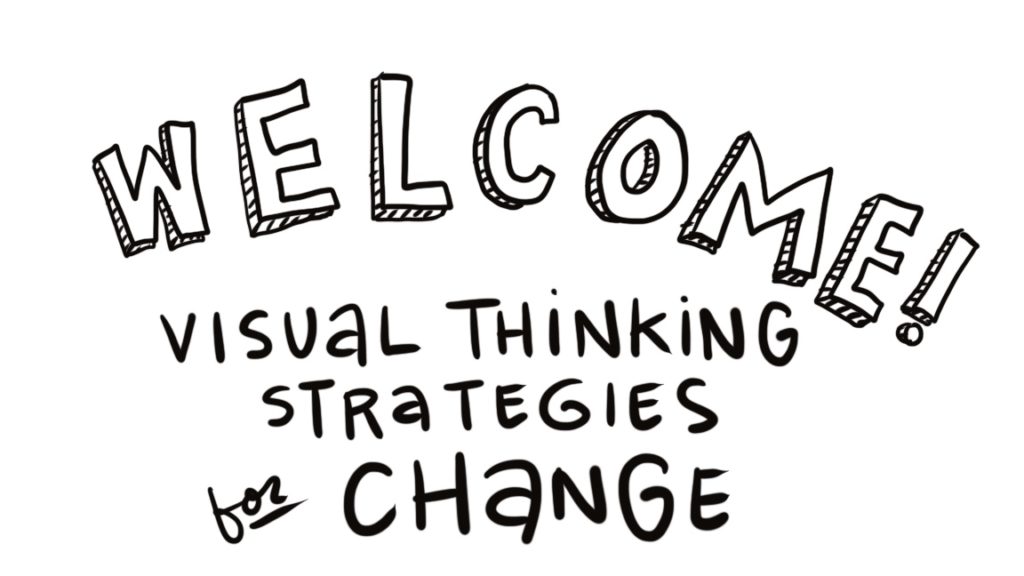 There were main takeaways from the workshop:
How to make workshops more productive and fun with visual, interactive activities that help participants become more are fully engaged and maintain their cognitive and collaborative energy in group events
Drawing principles and techniques. We explored how to make the things we draw look more 3‐dimensional, opening new possibilities for creating visual metaphors, powerful lettering, expressive people and more
How to design visual templates that guide and support workshop participants
I introduced a variety of visual tools and methodologies that can be easily woven into the planning for any meeting or workshop where the focus is on efforts to support positive change, such as future planning, organizational change and team development.
We had lots of fun in this session learning and practicing visualizations that were intended to employed right away at to increase energy and focus, engagement and alignment.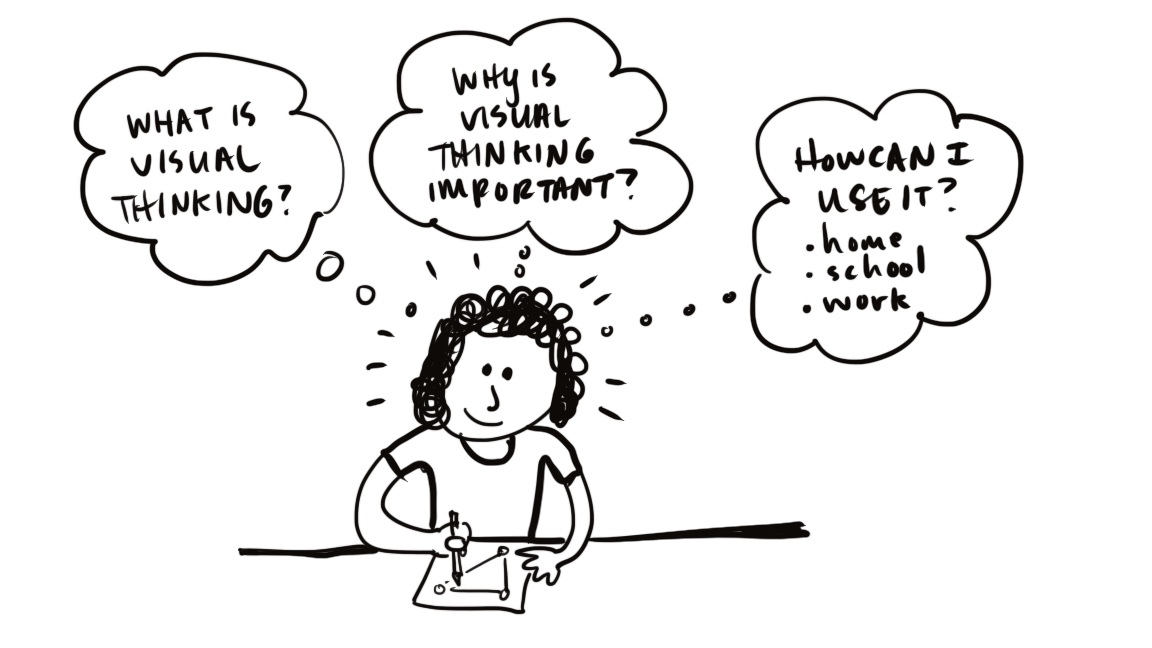 Interested in this topic? Learn more about bringing me in to deliver a workshop, or let's talk >
Want more on Visual Communication and Visual Thinking? Here's some related content for you.
Top Ten Doodles for Visual Communication
Drawing out concepts and ideas instead of writing down words is an effective way to communicate. Doodles are simple shapes and symbols that can be drawn in all kinds of situations. Plus it's fun, and you don't need to be an "artist" to do it.
Download the PDF