Julia was a fantastic addition to our conference. She took complex information and distilled it into graphic notes that enhanced learning, provided beautiful visuals, and added an element of fun to the day. Her work played perfectly to our social media strategy of creating Instagram-worthy content to help fulfill our nonprofit's educational mission." – Erin Anderson, Autoimmune Hepatitis Association board member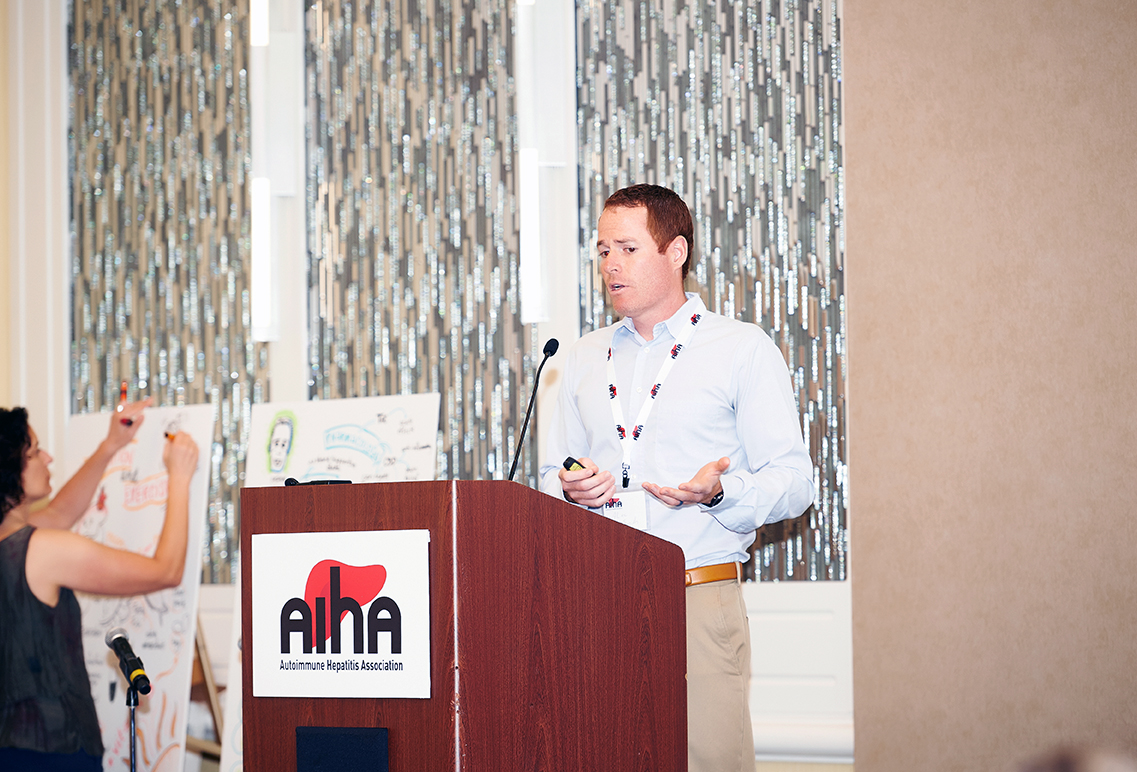 The Autoimmune Hepatitis Association (AIHA) provides resources and education to patients and families affected by this rare and debilitating liver disease. The Executive Director and founding physician contacted me to support their conference for one day. I provided graphic recording services in two ways:
Capturing the content from each speaker throughout the day. This was done live, in real time, as I was positioned adjacent to the stage in front of the audience. There were about eight 30-minute talks. This translated well to one-to-two 3-ft x 4-ft foamcore boards per talk. Immediately after each presentation, the boards were whisked away to the entry hall adjacent to registration where they were displayed on easels. This gave attendees the opportunity to view them and take photos.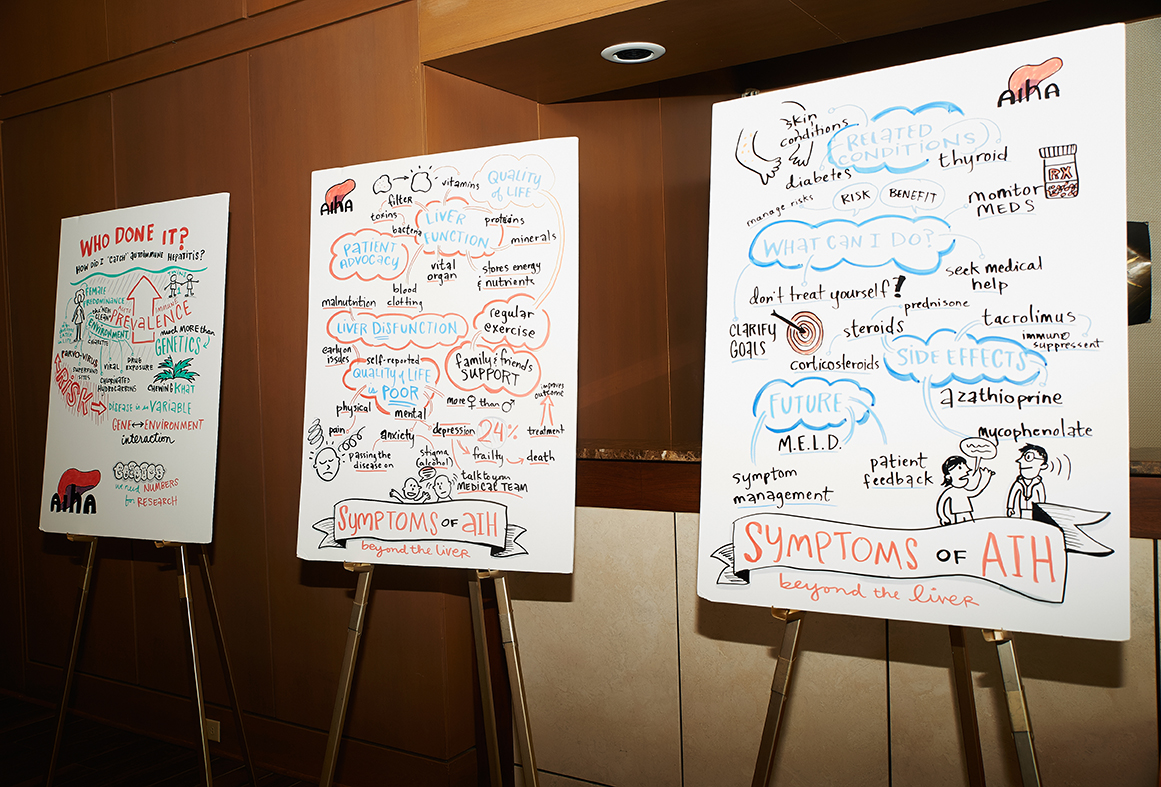 Drawing "engagement boards" during lunch. These boards were set up in the cafeteria. Conference attendees were encouraged – via announcements from the stage, and through the conference app that attendees downloaded onto their mobile phones – to interact with me by responding to two prompts: "How can AIHA help patients best?" and "What are your biggest challenges with AIH?"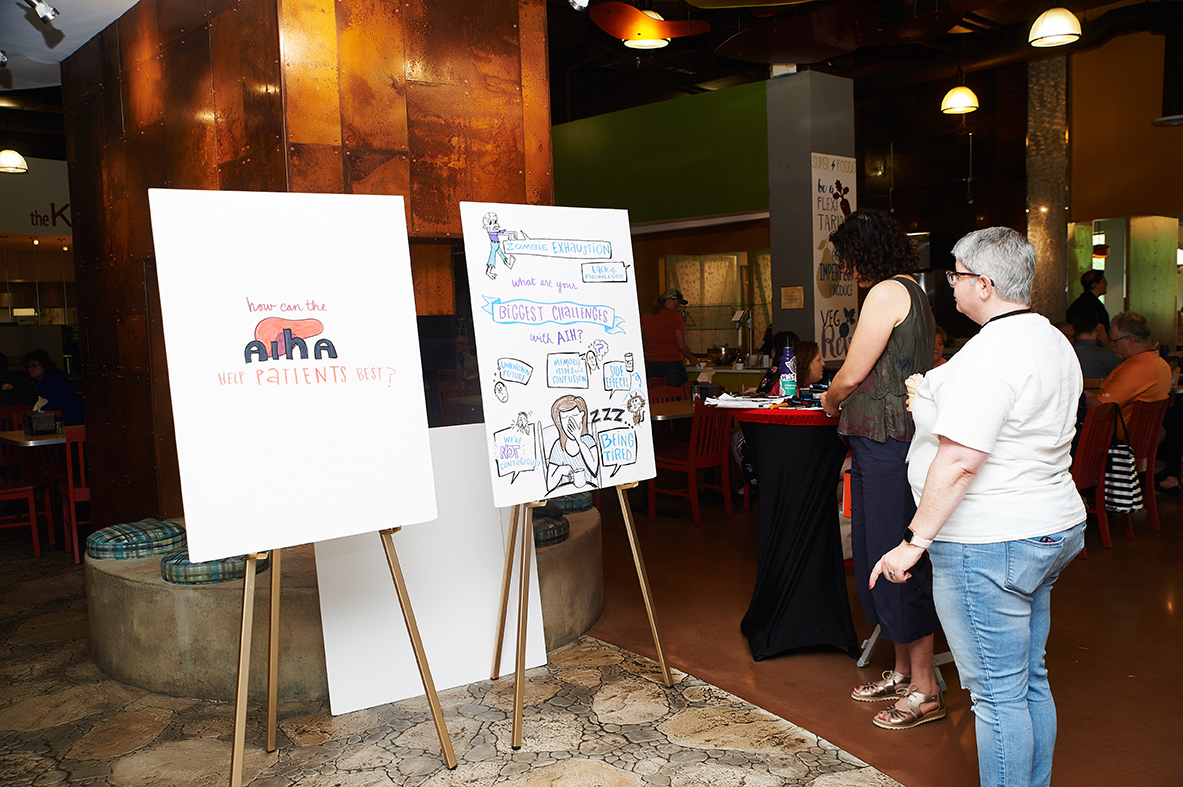 My experience and takeaways
I had a couple of conference calls with the client beforehand to provide background into the disease, the organization and the conference. We brainstormed how I could best support their mission. Then I prepped in advance by reading over the AIHA site and researching imagery that I thought might crop up, based on themes I derived from presentation titles in the agenda. Then I practiced drawing major themes accurately and quickly. For example, I learned that patients suffer debilitating side effects from the disease and the medications used to treat the symptoms and wanted to become familiar with visuals for these. (If I didn't know how to draw a liver before – I definitely do now.)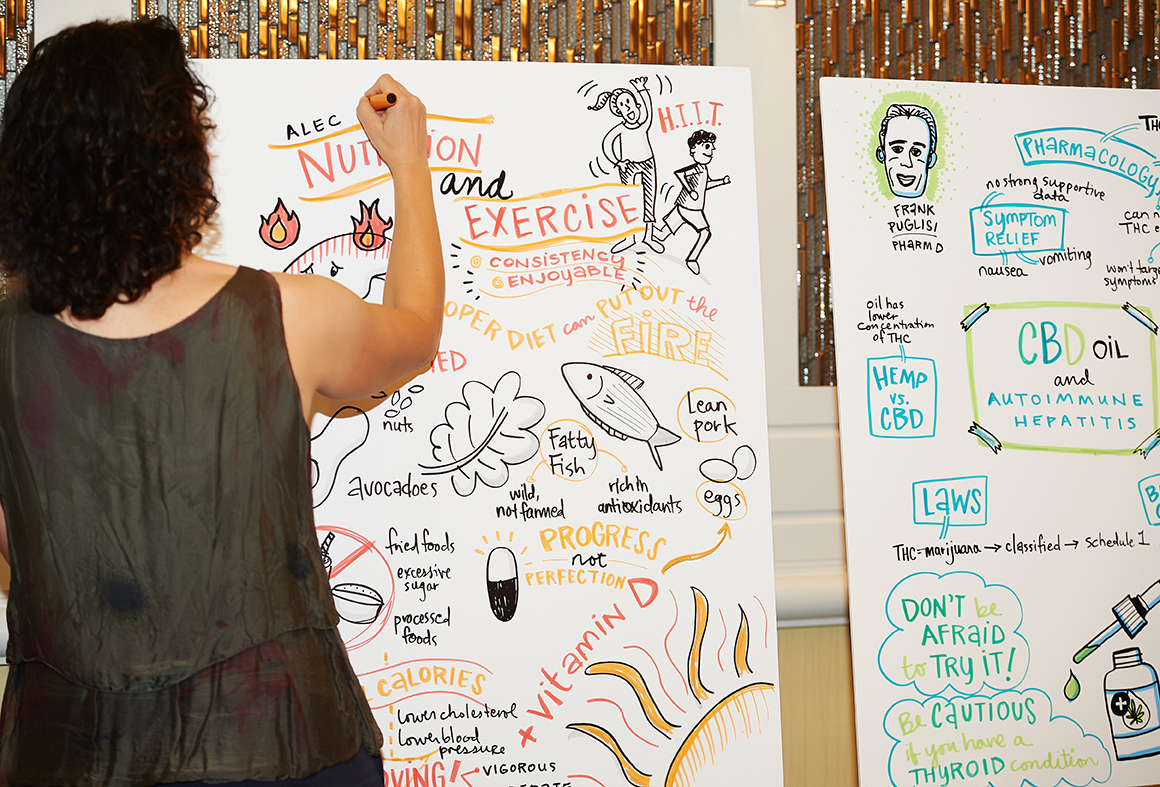 In between talks, a few people approached me to say how much they enjoyed what I was doing. One man said he would take photos of each board to share them with a family member who was not able to attend. A physician was excited about the possibility of incorporating graphic recording into medical school coursework which he felt certain would help students retain information (Interesting application! How could I explore this possibility?).
During lunch at the engagement boards, I listened carefully and without judgement as people approached me to share their responses to the prompt questions. I felt a palpable sense of relief as individuals shared their experiences with me. If by simply listening, drawing and capturing their journey I was able to provide any ease from their ordeal, I am gratified to help them.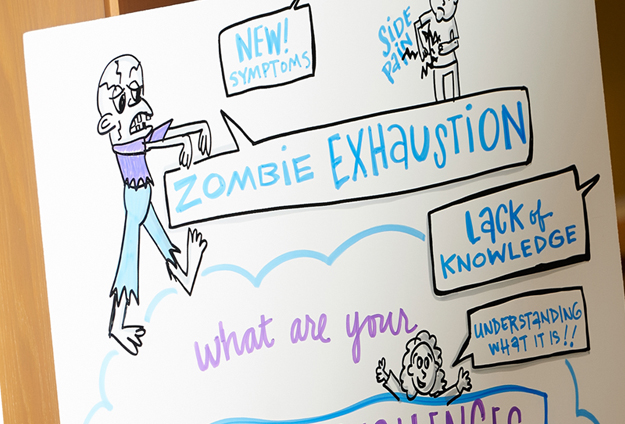 Overheard and observed by the client
"A group of young women told me when the lectures became overly technical they would watch you instead of the PowerPoint, and that helped them understand the information a little better"

"One patient said she planned to share photos on her FB page so her friends and family could learn more about the disease"

"I saw LOTS of attendees taking photos of the illustrations"

"A couple speakers asked to keep the graphic illustrations of their talks"

"I saw an MD taking photos of the illustration of his talk, and I talked to him for a few minutes. I wasn't sure what he would think of it, but he loved it. Called it "quirky," and said well done"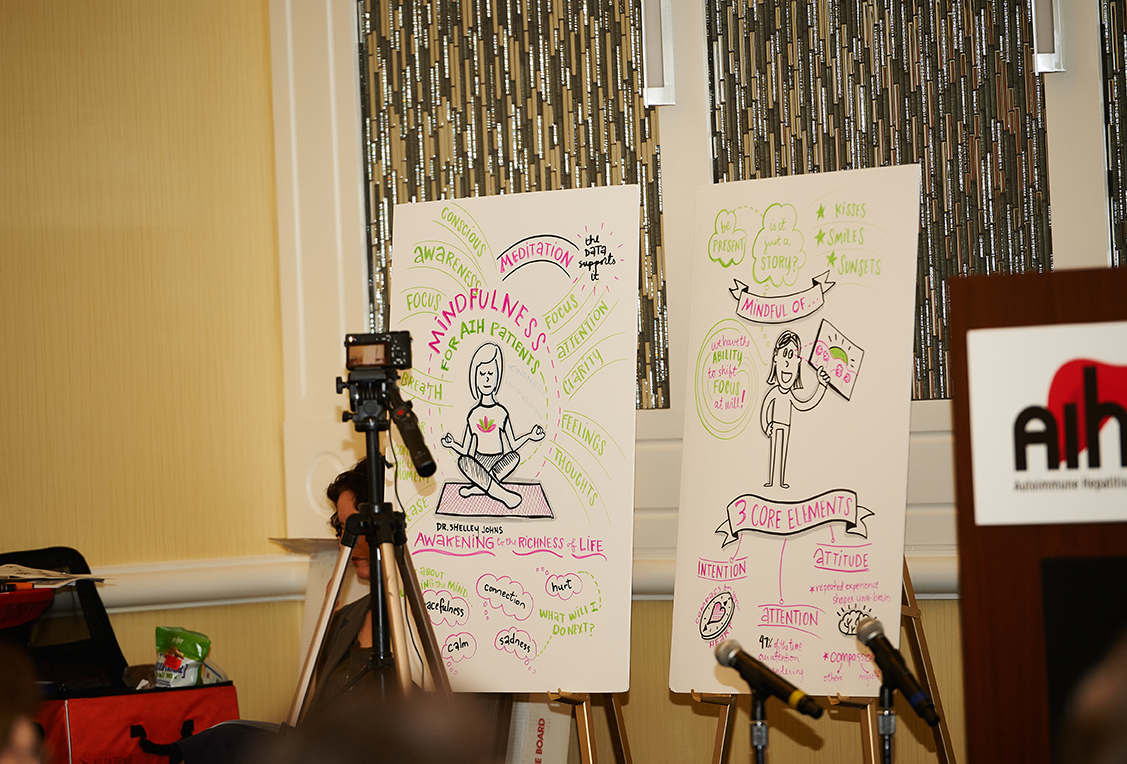 Want more on Visual Communication and Visual Thinking? Here's some related content for you.
Top Ten Doodles for Visual Communication
Drawing out concepts and ideas instead of writing down words is an effective way to communicate. Doodles are simple shapes and symbols that can be drawn in all kinds of situations. Plus it's fun, and you don't need to be an "artist" to do it.
Download the PDF