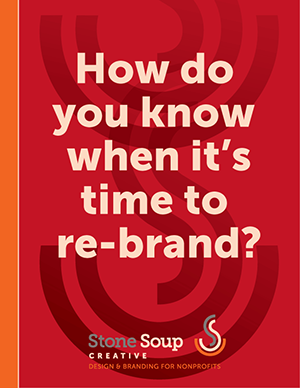 In this 10-minute read, you'll learn what the most common reasons are for organizations to decide to embark on a
re-brand.
A branding project can vary widely in terms of scope and nature, from a simple logo tweak on one end of the spectrum, to a full-scale re-branding program that encompasses brand positioning, brand messaging, naming, tagline, visual identity elements, and more.
Read how and why four different organizations decided to re-brand, and the value they received from the process in terms of reaching their audiences with more:
consistency
professionalism
transparency
Free download! How do you know when it's time to re-brand?