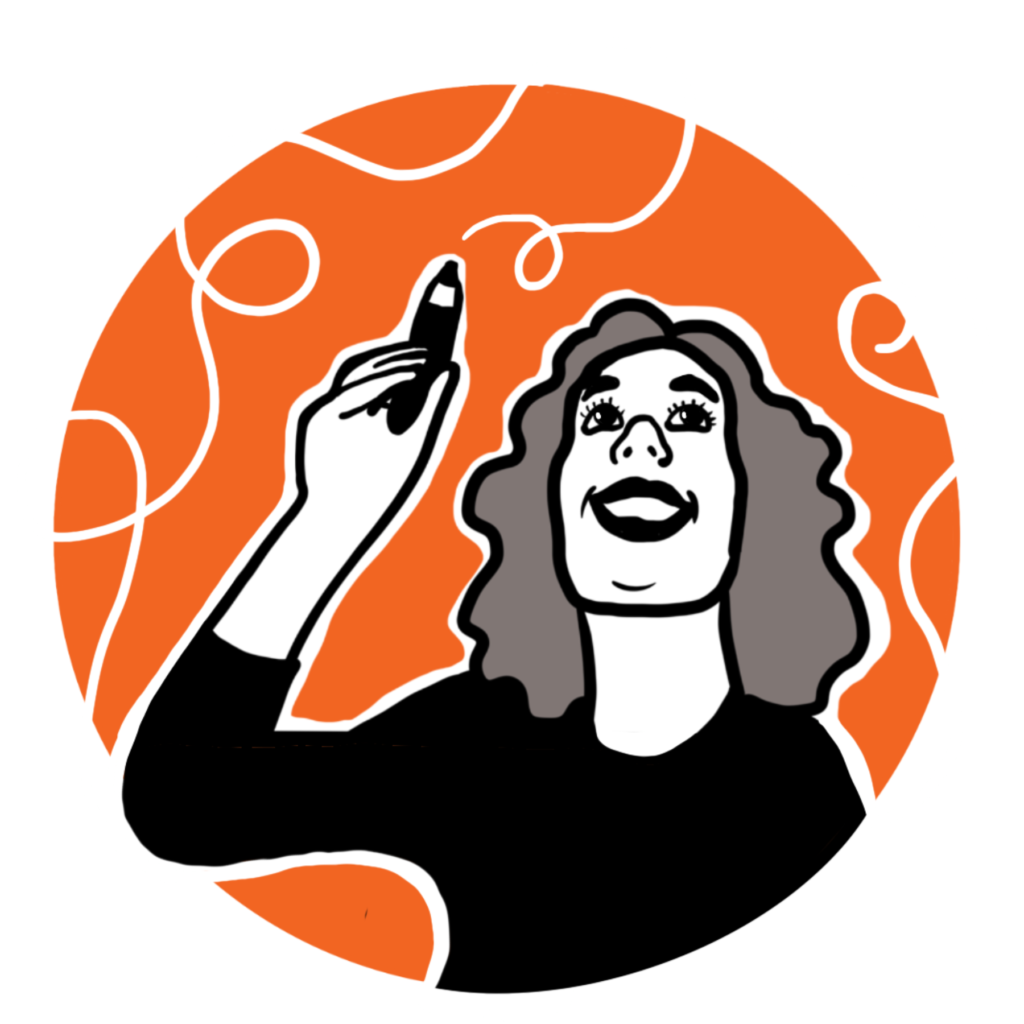 Hi! I'm Julia Reich, CEO (Chief Easel Officer) of Stone Soup Creative. I'm a graphic recorder and brand strategist. I love using visual thinking to help people simplify complexity, make decisions, take action, and have more fun.
Graphic Recording
We really appreciated your live visual notetaking. It was a huge value add to the day, especially during the large group discussion, providing content for attendees to keep them engaged in a new way after days of watching people talk.

–LAUREN G., DESIGN INSTITUTE FOR HEALTH, THE UNIVERSITY OF TEXAS AT AUSTIN
I capture and synthesize conversations into a bold, beautiful, hand-drawn graphical record for in-person and virtual events wherever people are gathering and talking: meetings, conferences, strategy sessions, keynotes, town halls, and focus groups.
Every event is hand-drawn, live in real time, or I can work from a recording. I use markers and BIG sheets of paper or foamboards, or my iPad for digital drawings.
Graphic recording is about more than just documentation, unlike taking notes or videos. What I do:
Deepens engagement
Drives shared understanding
Creates connections
Uncovers insights
Strengthens communication
It's fun!
Ideas and conversations come to life, ultimately creating a visual artifact that can be easily seen, understood and shared.
See graphic recording samples >
Schedule a quick, free demo to see how it works for virtual meetings >
Illustration and Animated Videos
Hand-drawn illustrations are accessible and fun. They are perfect for telling a complex story, whether emerging from data and can be told through an infographic, or an animated whiteboard video. And they can be the antidote to boring presentation slides. For video projects, we handle the entire process in a collaborative and iterative manner, from scripting and shooting to production and editing.
Graphic Design
Julia and her team have over 20 years experience designing professional, clean, impactful, and beautiful graphics of all kinds: infographics, annual reports, websites, brand identities, logos, fundraising campaigns, publications and other marketing collateral. I'll listen carefully and help you meet your marketing goals.
Brand Strategy
Julia is responsive, thoughtful, a clear communicator, and an excellent listener. I felt heard, respected, and like you cared about my outcomes as much as I did."

– JULIE ANN O'DAY, OWNER, O'DAY STUDIOS
"The main problem I struggled with initially was that I thought it was simply about getting the right tagline or logo. But as I went through your process, I realized that the problem was deeper than that. I didn't have a conscious enough understanding of my own values, how they were being expressed through my business choices, and how to bring them more fully and consistently into my business practices."
Does this sound like a familiar problem? If you are a consultant or part of a larger organization (or run a creative agency that seeks a certified branding expert) I can help you:
Take control of your brand
Stand out more in peoples' minds
Gain supporters' trust (and resources)
Make your marketing efforts more effective
I believe branding can do more than anything else to make an organization stand out in the minds of your community. The Brand Recipe is my comprehensive methodology that gets results – by showing an organization's authentic self.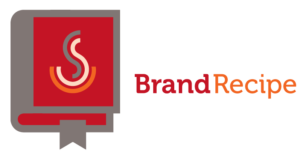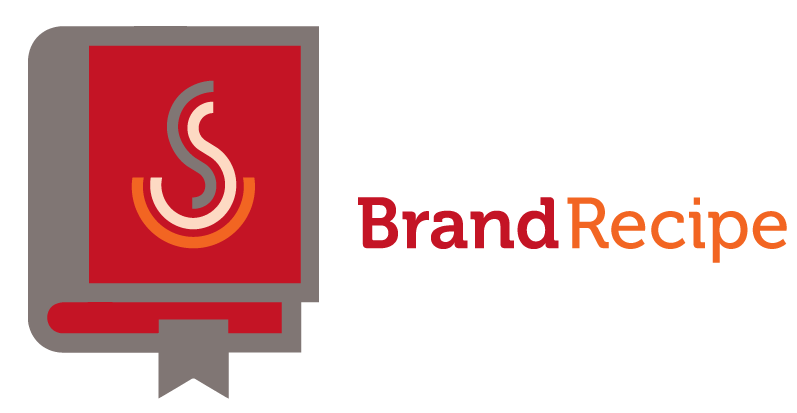 Start here with a FREE download of my Brand Recipe e-book ›
Read a case study of a small business re-branding >
Read a case study of a corporate re-branding >
Facilitation
As a certified MGRush facilitator, I will help you plan and run a focused meeting entirely with the end goal in mind. I can also partner with a facilitator to help develop the agenda. We'll use visual tools to engage participants if they make sense within the context of your meeting.
Workshops, Trainings, and Presentations
Here are just a few topics around Visual Thinking, Visual Communication, Visual Practice, and Brand Strategy. Custom experiences for your group (and individuals, such as consultants) are happily developed.